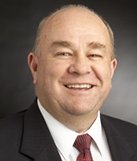 Federation University Australia had its beginning in 1870, making it the third oldest tertiary institution in Australia. Since then we have forged close links with our region, as well as our national and international partners.
Up to 25,000 students now studying at FedUni are able to choose from a growing list of Higher Education and TAFE courses. FedUni is renowned for its teaching and learning performance, graduate satisfaction and starting salaries – as well as being one of Australia's leading regional universities.
So we are delighted to be working in association with Melbourne Institute of Technology (MIT) to enable students from around the world to obtain qualification from the Federation University Australia in business or information technology and to succeed in their chosen career.
The University guarantees the quality of its programs delivered at MIT. If you successfully complete one of these programs you will receive a qualification, which will be internationally recognised.
In an increasing global environment your international experience and qualifications will enhance your career and personal life as well as the lives of your family, friends and those in the broader community who depend on skilled hands and active minds.
I wish you every success in your chosen program at MIT.
Professor David Battersby
Vice-Chancellor
---