MIT Engineering Student receives ITNAC Grant for Industry Project
Master of Engineering (Telecommunication) student, Ms Archana Banepali submitted a full research paper on the findings from her Industry Project to the 29th International Telecommunication Networks and Applications Conference (ITNAC). The paper titled "Design and Implementation of Wi-Fi Based Attendance System Using Raspberry Pi'' has been accepted for publication, and additionally, Archana received a travel grant to present her work at the 2019 ITNAC conference in New Zealand, providing Archana with the opportunity to present her work to an international audience.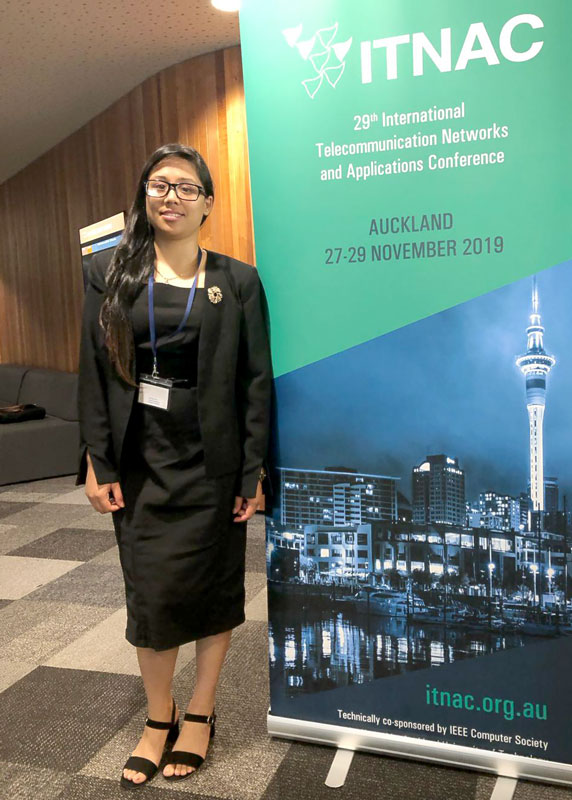 The Industry Project completed as part of her Master of Engineering course was supervised by
Dr Rajan Kadel
in coordination with Dr Deepani B. Guruge and Sharly J. Halder. In an interview about the project, Archana gave credit to the MIT project supervisors and other academics who supported her in this journey.
"Dr Rajan helped immensely with the project from start to finish. He praised me at the very beginning that he really liked my research question and challenged me to work hard to submit my research paper to the ITNAC."
Archana said she used to be meek and shy and that this opportunity and the support she received from MIT has transformed her confidence. MIT congratulates Archana on this exceptional achievement and looks forward to the publication of the final paper in 2020.
Learn more about MIT's Bachelor of Engineering Technology (Telecommunications) course here.
Change your world with a degree from MIT
Start by downloading your MIT course brochure here.
---