Study at MIT Sydney in 2023
If you have not received an offer in previous offer rounds, you may be eligible to receive an offer from MIT Sydney. What this means for you is another chance to study at uni and pursue your academic and career goals.
Read on to find out the courses you're eligible for and find out why MIT may be the perfect place for you. Don't forget to register your interest to get an offer* from us.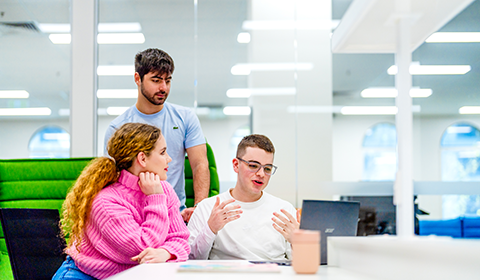 Guaranteed Work Integrated Learning
The workplace is changing fast. You need an education that prepares you for your chosen industry, so you can find a job and perform from day one.
Find out more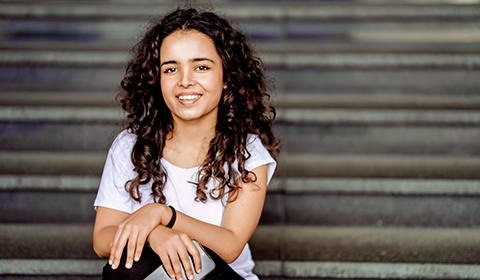 Scholarships
We provide scholarships to reduce the burden on students and their families. Our fees make studying at Melbourne Institute of Technology more accessible than other institutions.
Find out more
Why Choose MIT?
Teaching tailored to you

With flexible teaching and smaller class sizes, you'll get what you need to succeed. We use innovative methods like the flipped classroom, designed to help you learn.

Work integrated learning

Our courses include industry projects and internships. We have relationships with a range of businesses and not-for-profits.

Scholarship

Our Beyond the ATAR Scholarship reduces your tuition fees so you graduate with a smaller HELP loan.

Designed with industry

We offer a dynamic learning environment that prepares you for real workplace challenges. Our courses have respected accreditations.

CBD Locations

Enjoy the vibrant pace of the city. Our campuses are in the heart of Melbourne and Sydney CBD. Whether you want to enjoy the nightlife or find part-time work, it's all right here.
Perfect for students who like to engage
We offer smaller class sizes with more opportunities for 1:1 learning.
Courses and Entry Requirements
Not in year 12? Find out how to apply direct: How to Apply
Entry Requirement for all MIT courses: Successful completion of Year 12 and meeting the following pre-requisite(s).
*All MIT Courses have 'Unpublished' ATARs and do not have a 'clearly' in ATAR.
For detail requirements and learn more about the courses, click on the name of the course.
Need more info?
We're here to help you decide. Ask us about our courses, scholarships, fee information and entry requirements.
+61 2 8267 1426
Mon-Fri 9am-5pm (excluding New South Wales Public Holidays)
+61 2 8267 1426
Mon-Fri 9am-5pm (excluding New South Wales Public Holidays)
*You still need to fulfil the entry requirements and prerequisites to receive an offer.