Get ahead of the pack in a groundbreaking industry
Organisations are under pressure to adapt digitally and networking professionals are in higher demand than ever.
The Master of Networking (MNet) was developed in collaboration with industry. We make sure our course content remains highly relevant to a rapidly evolving industry. That means you'll graduate with the latest knowledge and skills at your fingertips.
DURATION
2 Years (4 Trimesters)
Full-Time or Equivalent Part-Time
INTAKES
March,
July,
November
LOCATION
Sydney, Melbourne
DURATION

2 Years (4 Trimesters) Full-Time or Equivalent Part-Time

INTAKES

March, July, November

LOCATION

Sydney, Melbourne

AQF LEVEL

Level 9
SET YOURSELF UP FOR A REWARDING CAREER IN A GROWING FIELD
Sharpen your competitive edge with specialist skills in networking and system administration. A Master in Networking will put you ahead of the competition.
Melbourne Institute of Technology is a leading educational institution in the field of networking and cybersecurity.
This major encourages innovation and creativity. You'll learn to investigate problems, follow your instincts and work with others on learning challenges.
THIS COURSE INCLUDES:
SMALLER CLASS SIZES

Our smaller class sizes mean you get the support you need and classes are more engaging.

ARTIFICIAL INTELLIGENCE

Advance your understanding of AI and machine learning.

SUPPORTIVE TEACHING

We use an academic support program called InSPIRE to tailor our learning to each student.

HANDS-ON-EXPERIENCE

Use the latest tools to learn how to test and strengthen online networks.

LEARN WITH INDUSTRY

Our curriculum is based on solving real world problems. MIT has a strong reputation for Work-Integrated Learning.

WORK READY SKILLS

Graduate with the strategic knowledge and technical skills to find a rewarding job in this growing field.
CAREER PATHS
A career in networking could see you working in the following roles
Network Manager
Network Analyst
Network Design Engineer
Mobile Applications Developer
Help Desk Manager
Chief Information Security Officer
Systems Engineer
Network Analyst
Forensic Computer Analyst
Information Security Analyst
Penetration Tester
Security Architect
IT Security Engineer
Security Systems Administrator
IT Security Consultant
You could find work at major organisations like Australian Defence Forces, IBM, CISCO or within smaller businesses or startups. Earning can be more than $100k per annum.
TAKE YOUR NETWORKING KNOWLEDGE TO THE NEXT LEVEL
When you study with us, you'll gain hands-on practical work with Cisco, Microsoft ,Juniper, Amazon Web Service (AWS), Kali Linux, and Riverbed Networking technology. You'll then apply your knowledge to real-world businesses through case studies and industry projects.
This course will see you develop the soft skills employers are looking for; communication, collaboration and project management. Whatever your goals, you'll graduate ready to take an active role in the fast-moving technology industries.
Based on consultation with industry experts, we have created three core specialisms.
Students have an option to specialise in:
Cloud Networking
Software Engineering
Or select a Major
PROFESSIONAL RECOGNITION AND ACCREDITATION

The Master of Networking is accredited by the Australian Computer Society in the Professional Level, as well as
TEQSA
Higher Education Standards Framework
Australian Quality Framework (AQF) Level 9
OUR APPROACH GIVES YOU THE SKILL AND KNOWLEDGE TO SUCCEED IN YOUR IT CAREER.
The Master of Networking course structure was created to ensure students build up their knowledge in a logical order so they can progress quickly. Our approach allows students to tackle innovative projects and gain valuable industry experience.
Each unit consists of 20 credit points. A full-time study load is 60 credit points per trimester. MNet comprises of ten core units and two electives that may make up a specialisation such as Network Security or Systems Analysis (see below).
MN404 and MN405 are available for students who need to supplement their undergraduate degree program. Students who have gaps in their undergraduate program will need to undertake these units to ensure they meet prerequisite requirements for core units.
Final year students complete:
MN691 - Research Methods and Project Design; and
MN692 - Capstone Project
Read more about our Industry-Based Projects and Internships
Example Course Structure :
COURSE UNITS
Master of Networking - Course Units
Common Core Units
Electives - Cyber Security Specialisation
Electives - Software Engineering Specialisation
Electives - Cloud networks Specilisation
ME605 - Cloud Engineering
LEARNING OUTCOMES
Graduates of Master of Networking have these learning outcomes:
Possess a body of knowledge that demonstrates an understanding of state-of-the-art developments in the area of Networking:
by understanding recent developments in the discipline and/or area.
with knowledge of research principles and methods in a field of work and/or learning.
Be able to investigate and evaluate key network technologies and apply them effectively in an organisation with:
skills to investigate, analyse and synthesise complex information.
skills to generate and evaluate complex ideas and concepts.
communication skills to justify theoretical propositions, methodologies, conclusions.
technical skills to design, evaluate, implement, analyse and theorise about developments.
Exercise critical thinking and problem-solving ability to tackle complex new problems with:
mastery of theoretical knowledge, critical reflection on their and practice.
technical research sills to interpret theoretical propositions, methodologies and conclusions.
communication skills to argue about design, evaluation and analysis of developments.
Be capable of independent professional work with a high level of autonomy and accountability.
Demonstrate significant research, analysis and evaluation skills in the networking discipline by:
Planning and executing a substantial research-based project, capstone experience/piece of scholarship.
Be able to adapt their knowledge and collaborate and communicate with others in a professional setting with:
Creativity and innovativeness to new situations.
ENTRY REQUIREMENTS
To quality for entry you need to have
Successful completion of Australian Bachelor degree or equivalent.

For the cognate stream: An Australian bachelor degree or equivalent in Information Technology or a related discipline such as computer science, software engineering, computer engineering or networking.
For the non-cognate stream: An Australian bachelor degree or equivalent in any other discipline.
ENTRY REQUIREMENTS
To quality for entry you need to have
Successful completion of Australian Bachelor degree or equivalent.

For the cognate stream: An Australian bachelor degree or equivalent in Information Technology or a related discipline such as computer science, software engineering, computer engineering or networking.
For the non-cognate stream: An Australian bachelor degree or equivalent in any other discipline.
Credit Transfer
Students can gain credit for learning already achieved. Applicants are assessed on a case-by-case basis. Learn more about credit transfer. Read more about the process.
Applications for credit transfer must be made before or during orientation and enrollment week.
WE USE THE SAME TOOLS AS INDUSTRY PROFESSIONALS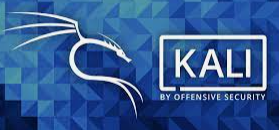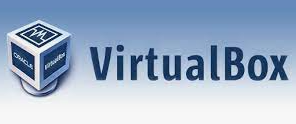 Servers for security testing

Weka Tool: A collection of machine learning algorithms for solving real-world data mining problems.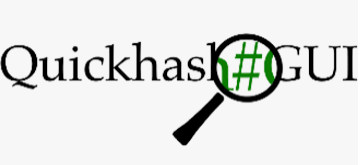 QuickHash GUI is an open-source data hashing tool with a graphical user interface.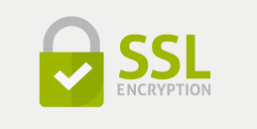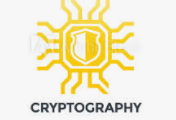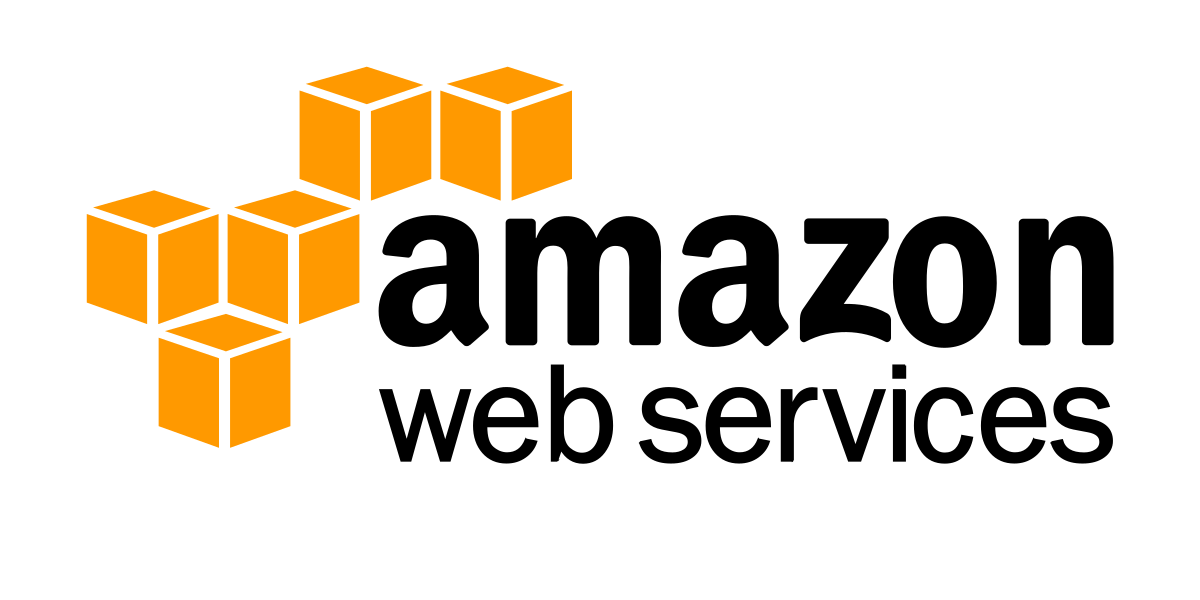 Amazon Web Services (AWS) is a subsidiary of Amazon that provides on-demand cloud computing platforms and APIs to individuals, companies, and governments, on a metered pay-as-you-go basis.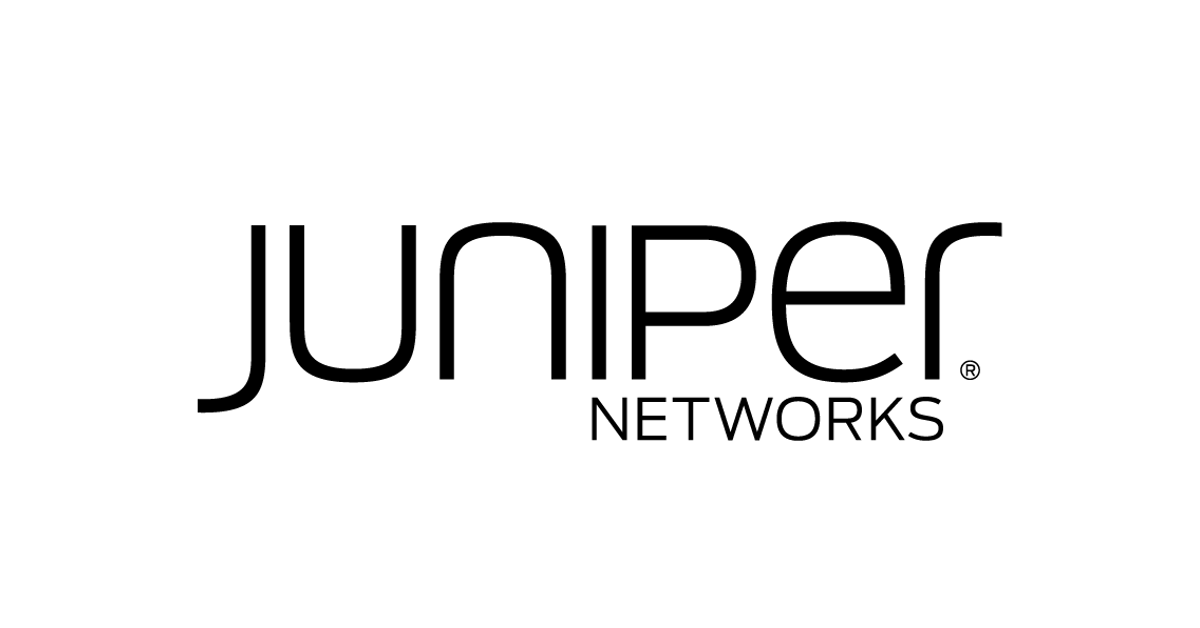 Juniper develops and markets networking products, including routers, switches, network management software, network security products, and software-defined networking technology.
Use industry standard ICT tools, including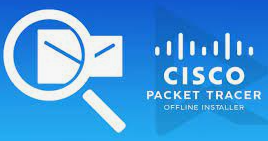 Spyder Anaconda 3 Python programming language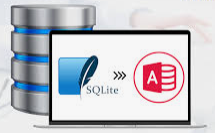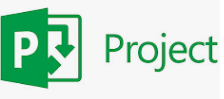 Microsoft Project Management software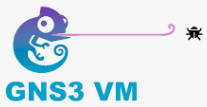 Industry Standard Network Simulation Tool

Ubuntu program for software defined networking applications
Our state-of-the-art labs allow you to learn new disciplines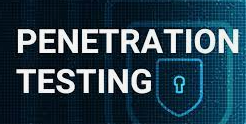 Learn how to perform security testing on a business client network and advise them of the protective solution options.

Discover how to secure both Windows and Linux servers to protect large-scale businesses.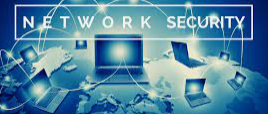 Find out how to secure a client computer network from intrusion.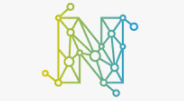 Learn to design a simple secure network using software defined networking.

Access the latest books/ ebook and hundreds of academic publications online, so you can stay up to speed with the developments in the field. Our library is available 24/7.
FEE INFORMATION
Study now and pay later with FEE-HELP.
Students studying at MIT may be eligible for FEE-HELP. FEE-HELP is a loan scheme that assists eligible fee-paying students to pay their tuition fees. An eligible person may borrow up to the FEE-HELP limit to pay tuition fees over their lifetime.
Read more about FEE-HELP or visit Study Assist.
Tuition Fees
For 2023 fee information visit the tuition fee page.
Financial Assistance
Youth and student allowances
For details on Youth Allowance, Austudy and ABSTUDY, visit Human Services.
FREQUENTLY ASKED QUESTIONS
What is networking?
Networking is a term used to describe a computer network. This is a group of computers that use common communication rules over digital connections to share resources and to protect them from the outside world.
What can I do with a Master in Networking?
A master of networking can lead to employment at a more senior level working alongside systems architects as a structural, cloud or networking engineer.
PREPARING YOUR APPLICATION
Before applying, make sure you:
Meet the course entry requirements for the course you want to apply for.
Have all your details ready—for example, your educational history, personal details, academic transcripts and award certificates.
What to include with your application?
Evidence of completion of your previous studies that is award certificates or transcript with completion confirmed.
Proof of identity, for example, your passport or birth certificate or citizenship.
Evidence of English language skills (if you completed studies from a non-English speaking country).
Proof of your permanent residency or citizenship if you were born overseas.
Certifying your academic documents
You should provide certified copies of your academic and other essential documents at the time of application.
Uploading your documents
You must upload all requested documents at the time of the application.
Learn more about the whole of the institution set here.
INDUSTRY PROJECTS
Businesses are increasingly shifting from specialist IT teams to integrated, multi skilled teams.  Employers are demanding graduates who are innovative thinkers, who can work collaboratively and can solve problems to create cost effective business solutions.
That's why we focus on meaningful group learning and building industry connections for all students in our industry projects.
These units are designed to provide you with real-world experience, working for an industry client.
Develop vital soft skills, like leadership, communication and negotiation, when you communicate and collaborate with a team of your peers
Conduct high level research, analysis and development
Tackle complex real-world problems with technical and creative skills
Previous industry projects included in a Master of Networking:
TRAFFIC CONTROL : Developing an automatic detection system using Internet of Things devices.
RETAIL : Designing a MAC address detection system to prevent petrol theft.
DIGITAL LIBRARY : Building an Artificial Intelligence analytical framework using big data.
ONLINE RETAIL STORE : Creating a secure cloud-based multi-authentication biometric password framework.
LIFESTYLE IMPROVEMENT : Design and  development of an animal flap with facial recognition techniques.
IMAGING AND DATA PROCESSING : Comparative analysis of locally-sensitive hashing algorithm and similarity digest on images.
OUR STAFF ARE LEADING INDUSTRY EXPERTS
Our school attracts some of the best minds in the fields of Engineering and Networking. Our staff are industry experts. They drive research in the field and they bring energy to the classroom.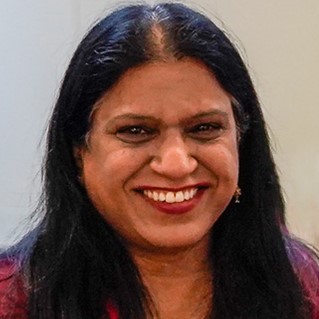 Savitri Bevinakoppa
Deputy Head of School and Course Coordinator – Master of Networking
An expert in computing and mathematics, she has worked in computer science since 1989 watching the field as it evolves. From the early days of parallel computing to the complex networks we use today, Savitri has been at the forefront of it all. She has been embedded in our IT department developing and running our courses for more than a decade.
She has completed her Bachelor of Engineering (Electronics and Communication) in 1989 and Doctor of Philosophy (PhD) at Victoria University, Melbourne in 1996, writing her thesis on "Still Image Compression on Parallel Computer Architectures". Savitri has more than 30 years of teaching and research experience in Engineering and Information Technology (IT) disciplines and has also worked in the industry as a manager for more than 10 years. She has demonstrated continuing scholarly and professional involvement in both learning & teaching and research, publishing a number of books and research papers nationally and internationally. She has obtained several industry grants and supervised many research students and research associates. She has chaired a number of conferences in multi-disciplinary areas and edited their proceedings.
Savitri has been involved in MIT Teaching and Learning committee as a member and designed and developed courses in Engineering, Networking and Data Analytics. Previously, she was on the academic board for more than 6 years and worked as an acting head, School of IT and Engineering.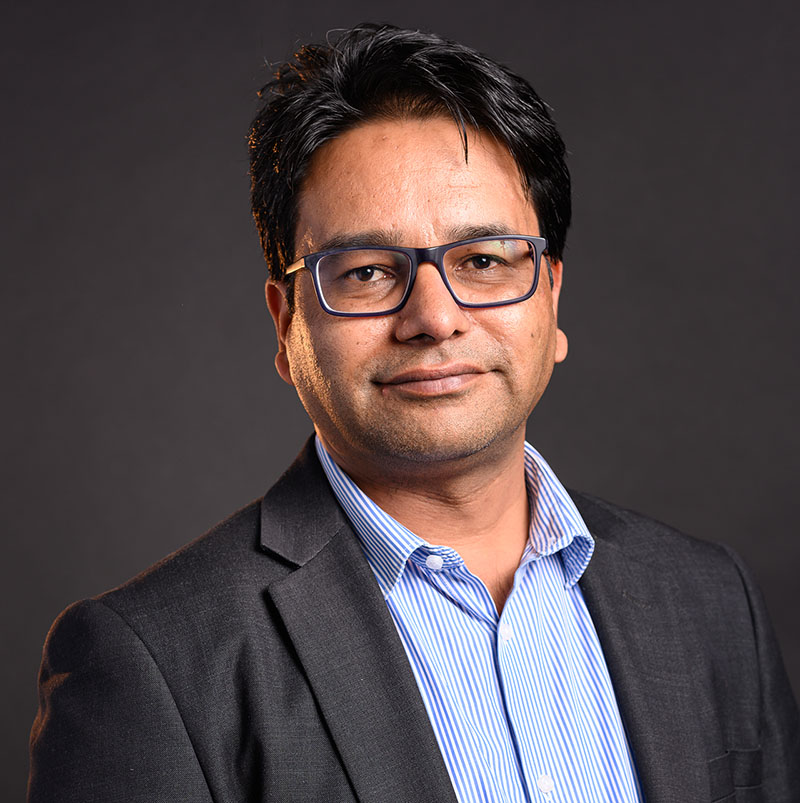 Imran Jokhio
Acting – Course Coordinator Bachelor of Networking
Imran has 17 years' experience in the industry and higher education in the Information Technology field. He has worked and coordinated on a number of industrial projects related to Networks and Security, Enterprise Resource Planning software systems, and collaborated on cutting edge research on security, privacy of IoT and wireless sensor networks. In his academic career, he has worked at positions such as senior lecturer, associate professor, and associate dean at various Australian higher education institutes.
His research interests include light-weighted secure systems, cyber security, software engineering, software-defined networks, virtualization/cloud computing, higher education teaching and learning scholarship.
Imran enjoys teaching at MIT because the courses are very much aligned with his vast industry and academic experience and a rich multicultural mix of students and staff. As part of his role, Imran has coordinated Bachelor of Networking, Bachelor of Network (Cyber Security) and Undergraduate Certificate Courses in Information Technology and Cyber Security. He has been teaching various units at MIT related to Networking, programming, IT, Cyber Security where he applied both the tradition teaching and learning pedagogies and flipped class learning approach. Imran continuously uses various pedagogies to improve and enhance students' learning experience and engagement.
Imran completed degrees in Computer Systems Engineering and Master of Communication Systems and Networks in Pakistan before receiving a Doctoral degree from the University of Leeds UK in 2010. After 08 years of teaching, research and academic management at Mehran University of Engineering and Technology, he began teaching, coordinating, and leading courses at various Australian Institutes from 2016.
OUR STAFF ARE LEADING INDUSTRY EXPERTS
Our school attracts some of the best minds in the fields of Engineering and Networking. Our staff are industry experts. They drive research in the field and they bring energy to the classroom.
HEAR FROM THOSE WHO GRADUATED
JOIN A SUPPORTIVE NETWORK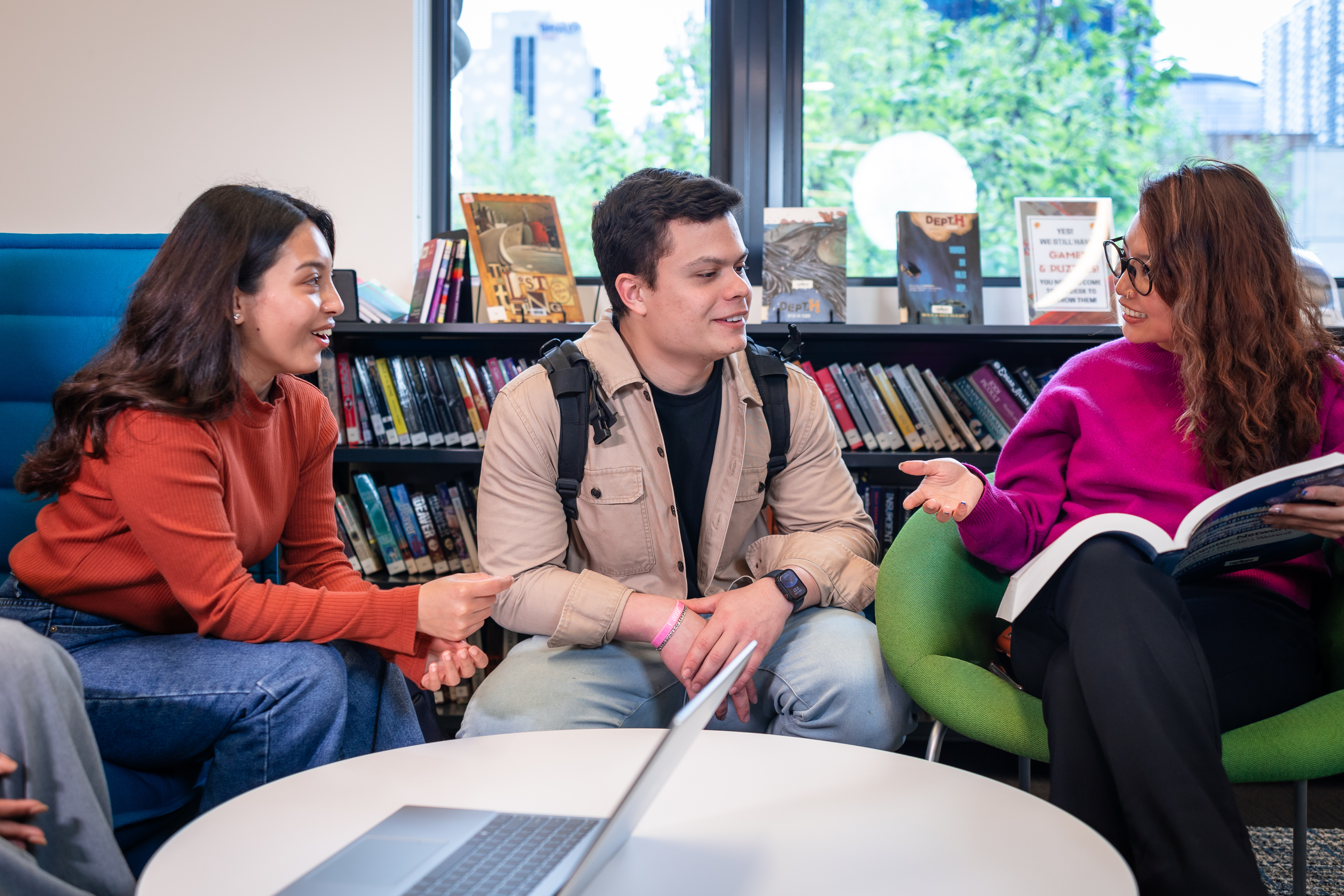 When you study a Master of Networking you'll make friends and industry connections that last a lifetime. Our welcoming student support team will help you start your career on the right foot and stay in touch as your career progresses. Our alumni network is active and encouraging.
WE CARE ABOUT YOUR FUTURE
At MIT you're more than a number. Our teachers know students by name. And our teaching methods support and challenge you to reach your potential.
Our care goes beyond the classroom. We ensure students have the support and skills they need to succeed in life and study.
We understand that choosing a course can be daunting at times. Our friendly student support service is there to answer your questions.
LET'S GET STARTED. CALL US TODAY.
At MIT you'll experience great teaching in a supportive environment. And you'll graduate with the skills you need to succeed.
Call our friendly student services team today to discuss your learning journey on +61 3 8600 6700.