Graduate Diploma of Accounting
Learn the financial skills to design the future for high performing businesses
Understand what business customers want. Learn to think differently. Stretch your mind and gain new skills.
Study a Master of Professional Accounting at MIT's Sydney or Melbourne Campus next semester.
DURATION
1 Years (2 Trimesters)
Full-Time or Equivalent Part-Time
INTAKES
March,
July,
November
LOCATION
Sydney, Melbourne
DURATION

1 Years (2 Trimesters) Full-Time or Equivalent Part-Time

INTAKES

March, July, November

LOCATION

Sydney, Melbourne

AQF LEVEL

Level 8
ACCOUNTANCY OPEN DOORS TO YOUR CHOSEN INDUSTRY
It's time to smash some myths. Accountants are not number crunchers who hide behind spreadsheets. The truth is accountants are multi-skilled strategic business advisors who work across organisations.
A Master of Professional Accounting will give you a broad understanding of business and how accountancy fits into the larger picture. You'll learn how to apply accounting theory to real-world cases.
You'll graduate with the skills and knowledge to work in a broad range of financial roles, anywhere in the world. It's the perfect introduction to entrepreneurship.
THIS COURSE INCLUDES:
DISCOVER NEW DIMENSIONS

Hone your skills in cloud accounting, business analytics, forensic accounting. Learn to detect fraud and how to use data analytics to conduct forensic investigations.

GET HANDS-ON-EXPERIENCE

Our learning approach is highly practical. You will continually put theory into action. This keeps things exciting and prepares you for the workplace.

BECOME COMMERCIALLY SAVVY

Prepare business reports and develop financial models. Gain an understanding of business so you can understand what the numbers are telling you.

SOLVE REAL PROBLEMS

Our curriculum is based on solving real world problems. You'll learn everything from SEO to tackling the ethics of online marketing.

DEVELOP FRESH THINKING

Learn to think outside the box. Collaborate with students across disciplines in an environment that echoes real life.

USE THE LATEST TOOLS

Master the latest digital marketing tools. Get comfortable with new software programs for analytics, CRM and SEO.
CAREER PATHS
A Master of Professional Accounting is a ticket to the industry of your choice. Graduates find employment in corporate accounting, financial accounting/reporting, managerial accounting, auditing and assurance, taxation, investments and across all areas of commerce, industry, and government.
Our graduates have found jobs at leading businesses including KPMG, NAB Banks and Commonwealth Banks. When you study accounting, you open up a range of opportunities at the heart of business.
Career roles include:
Graduate Accountant
Graduate Auditor
Financial Analyst or Consultant
Finance Manager
Network Analyst
Investment Analyst/Consultant
Investment Manager
Business Analyst/Consultant
Corporate Secretary
Taxation Consultant
Systems Accountant
Forensic Accountant
COURSE DETAILS
Whether you're looking to upgrade your qualifications or thinking of a career change, MIT's MPA will provide you with the skills and knowledge you need to pursue a career in some of the fastest-growing areas of the accounting industry.
The Master of Professional Accounting is designed for students from both accounting and non-accounting backgrounds. 
Within an accounting major, you'll study auditing, financial accounting, law, accounting systems and analytics, economics, cloud-based digital technologies, forensic accounting as well as various theories and models of accounting.
PROFESSIONAL RECOGNITION AND ACCREDITATION
The Graduate Diploma of Accounting is accredited by the Tertiary Education Quality and Standards Agency (TEQSA) - www.teqsa.gov.au.
COURSE STRUCTURE.
The Master of Professional Accounting course comprises 14 core units and 2 elective units (240 credit points). Each unit is worth 15 credit points, and full-time students undertake four units per trimester.
As you progress through your course, your knowledge will become more focussed on your chosen course. This is put into action in your final year industry-based project.
A typical course outline :
Program structures and units are subject to change through the process of regular course revision. There is no guarantee that every unit will be offered in any particular trimester.
Workload
The Graduate Diploma of Accounting full-time student workload is four units (60 credit points) per academic trimester (60 credit points). The student workload per unit is 10 hours consisting of both teacher-directed learning in lectures, tutorials, workshops or laboratory sessions, and, student-directed learning as private study, reading and assignment work.
*Additional Fees
MA501 Foundations of Accounting and MA509 Accounting Information Systems utilise cloud-based accounting software. When studying these units, the student will incur a fee per unit (currently $33) for access to the cloud-based accounting software. The student is responsible for payment of the fee.
COURSE UNITS
Master of Professional Accounting
Common Core Units
Electives Units
Please note:
MA618 Industry Based Capstone Project is mandatory unit. During the project, a personal development session will be offered to help you source and execute the project.
If a third party is required to find a project, you will incur a fee. An indicative fee is $350 plus GST.
Not all units of study are available every trimester, and changes in program structure occur from time to time.
Program structures and units are subject to change through the process of regular course revision. There is no guarantee that every unit will be offered in any particular trimester.
LEARNING OUTCOMES
The Graduate Diploma of Accounting aims to provide graduates who will:
Demonstrate coherent knowledge of the accounting discipline
Possess an up-to-date body of specialist knowledge in their specialisation of Accounting
Possess the technical knowledge, competency and skills required to continue studies and become members of the relevant professional body
Exhibit the MIT Graduate Attributes
Be capable of independent learning
Exercise critical thinking and problem solving
Be able to analyse and adapt knowledge to different contexts
Be ethically aware and possess appropriate professional skills
Be culturally aware and able to adapt to diverse environments: organisational, national, global and cultural
Be able to communicate accounting and other financial information orally and in writing to a variety of information recipients.
ENTRY REQUIREMENTS
To qualify for entry into the MPA, you need to have;
The requirements for admission to this course are:
An Australian bachelor degree or equivalent in any discipline
Alternative entry for applicants with work and life experience-five years evidenced managerial experience.
CREDIT TRANSFER
Credit transfer provides students with credit for learning already achieved. Applicants are assessed on a case-by-case basis. Learn more about credit transfer.
Applications for credit transfer must be made before or during orientation and enrolment week.
Recognition of Prior Learning
Recognition of prior learning (RPL) allows students to gain credit towards their course based on their prior learning (including formal, informal and non‐formal learning). Applicants are assessed on a case-by-case basis. Learn more about credit transfer.
Applications for Recognition of Prior Learning must be made before or during orientation and enrolment week.
FEE INFORMATION
Study now and pay later with FEE-HELP.
Students studying at MIT may be eligible for FEE-HELP. FEE-HELP is a loan scheme that assists eligible fee-paying students to pay their tuition fees. An eligible person may borrow up to the FEE-HELP limit to pay tuition fees over their lifetime.
Read more about FEE-HELP or visit Study Assist.
Tuition Fees
For 2023 fee information visit the tuition fee page.
Financial Assistance
Youth and student allowances
For details on Youth Allowance, Austudy and ABSTUDY, visit Human Services.
FREQUENTLY ASKED QUESTIONS
What is Accounting?
Accounting is the language of business. It's a system that collects, measures, and communicates all relevant financial information that an entity or a business requires for managing, reporting, resource allocation, and decision making purposes. Accounting is how business records, verifies, and reports values of assets, liabilities, income and expenses. Through accounting, the professional prepares business reports that help businesses make the right decisions.
What do Accountants do?
Being an Accountant is much more than crunching numbers. Accountants are strategic business advisers and valued members of management teams. They often progress to senior management or board positions.
As well as recording business transactions, bookkeeping and preparing financial statements, accountants also; 
provide advice on the interpretation and application of financial data
participate with senior management in strategies for mergers, acquisitions and the future direction of the organisation
compute cost and efficiency gains from new technologies
analyse the growth opportunities for new products
develop management information systems to facilitate organisational control and decision making
report on organisational financial performance
What will I study for a Master of Professional Accounting?
Accounting major units focus on financial and management accounting, specialised accounting applications, audit and assurance, and corporate and taxation law.
The final year capstone industry based project will be based on a real application in industry or in an organisation. This project will allow you to bring together and strengthen the knowledge and skills you have gained during the program.
What are courses similar to Master of Accounting?
Bachelor of Business – Accounting major
Graduate Diploma of Accounting
Is the course accredited by professional accounting bodies?
Yes; the Master of Professional Accounting courses are accredited by CPA Australia (CPAA), Chartered Accountants Australia and New Zealand (CA ANZ) and the Institute of Public Accountants (IPA).
Why is this professional accreditation important?
Provides membership entry into these professional accounting bodies and enables you to enrol in their programs for further professional accounting qualifications.
Professional accreditation is an important signal to give prospective employers about your job readiness as an accountant. Obtaining your professional qualification through MIT's MPA shows employers that you have a wide ranging and varied skill-set as well as on the job experience.
PREPARING YOUR APPLICATION
Before applying, make sure you:
Meet the course entry requirements for the course you want to apply for.
Have all your details ready—for example, your educational history, personal details, academic transcripts and award certificates.
What to include with your application?
Evidence of completion of your previous studies that is award certificates or transcript with completion confirmed.
Proof of identity, for example, your passport or birth certificate or citizenship.
Evidence of English language skills (if you completed studies from a non-English speaking country).
Proof of your permanent residency or citizenship if you were born overseas.
Certifying your academic documents
You should provide certified copies of your academic and other essential documents at the time of application.
Uploading your documents
You must upload all requested documents at the time of the application.
Learn more about the whole of the institution set here.
INDUSTRY PROJECTS
In the final year, students consolidate their learning through a capstone project.
This industry-based project is designed to provide students with real-world experience. The Industry Experience unit will require you to undertake project work for 150 hours in the trimester.
You'll work with an actual business client and use what you've learned. Apply accounting principles to analysis, design, development and implementation and project management. Tackle and solve problems with technical and creative skills.
Our past students have worked on capstone projects, such as these:
HEALTH AND SAFETY : Development of Market Segmentation and Analysis for an OH&S App to send warnings if tradies are taking undue risks.
RIDE-SHARE FINANCIAL MODELING : Developing a three financial statements forecast financial model for a ride-share company.
ENVIRONMENTAL PRICING MODEL : Analysing pricing models and researching an HR payroll system for an environmentally-driven project.
SANITATION : Developing a marketing plan and digital marketing strategy for an environmentally sustainable Sanitation Project.
UNDERWATER TECHNOLOGY : Using the Internet of Things to alert authorities if a surfer or diver is attacked by a shark. Considering the financial implication of different designs.
TRAVEL : Research and integration of a customer relationship management system for the travel industry.
OUR STAFF ARE LEADING INDUSTRY EXPERTS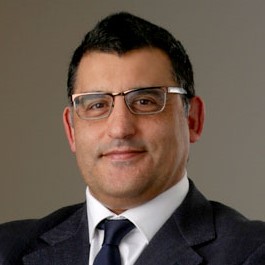 Michael De Martinis
Associate Professor, Accounting
Michael is an Associate Professor and the Postgraduate Course Coordinator. In the MPA, he teaches a range of accounting units from first to final year. He also teaches these units in the undergraduate degree. Michael was previously a senior lecturer at Monash University, where he established his academic career through senior roles as a faculty board member, course coordinator and subject coordinator of many accounting undergraduate and postgraduate subjects.
He is the recipient of numerous teaching excellence and commendation awards for his teaching innovations and style. Prior to his academic career, he worked as an auditor at the Victorian Auditor-General's Office. Michael has a Doctor of Philosophy from the Australian National University, a Master of Business Administration and a Graduate Certificate in Higher Education from Monash University, and a Bachelor of Economics (Honours) from La Trobe University. He also is a Certified Practising Accountant (CPA Australia).
OUR STAFF ARE LEADING INDUSTRY EXPERTS
HEAR FROM THOSE WHO GRADUATED
JOIN A SUPPORTIVE NETWORK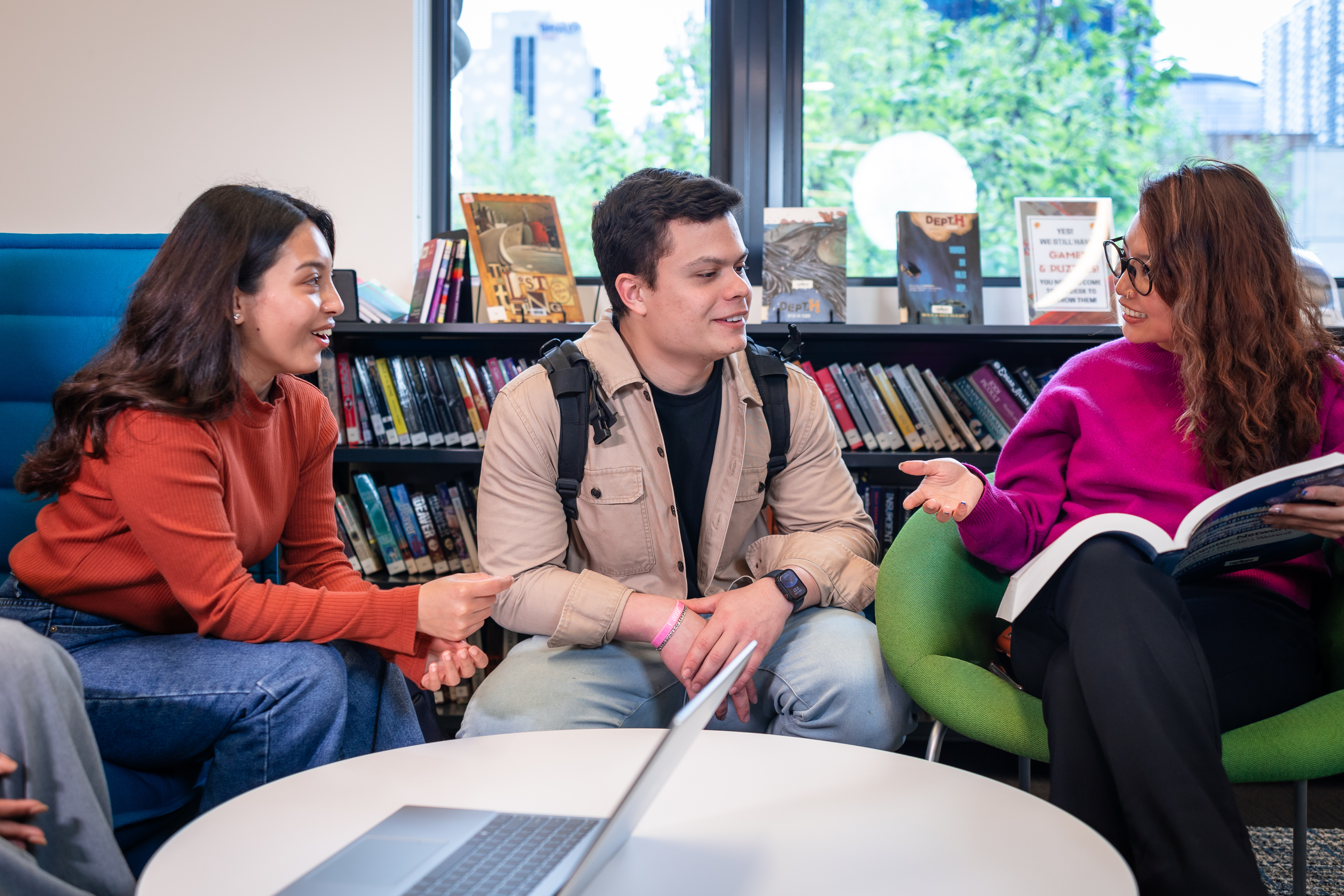 When you study the MPA with MIT, you'll make friends and industry connections that last a lifetime. Our welcoming student support team will help you start your career on the right foot and stay in touch as your career progresses. Our alumni network is active and encouraging.
WE CARE ABOUT YOUR FUTURE
At MIT you're more than a number. Our teachers know students by name. And our teaching methods support and challenge you to reach your potential.
Our care goes beyond the classroom. We ensure students have the support and skills they need to succeed in life and study.
We understand that choosing a course can be daunting at times. Our friendly student support service is there to answer your questions.
LET'S GET STARTED. CALL US TODAY.
At MIT you'll experience great teaching in a supportive environment. And you'll graduate with the skills you need to succeed.
Call our friendly student services team today to discuss your learning journey on +61 3 8600 6700.