Located in the centre of Melbourne Central Business District (CBD), the MIT Melbourne campus is the larger of the two campuses.
Situated among shops, restaurants, banks, post offices and entertainment outlets, close to parks and gardens, hospitals, the State Library of Victoria and the Queen Victoria Market, and with easy access to public transport, the MIT Melbourne campus offers the perfect balance between study, work and play.
Campus facilities and services include excellent teaching and learning facilities, modern computer labs, networking studio labs, wireless internet, a comprehensive library with the latest electronic information services, computer shop, student lounge, prayer room, campus security, first-aid facilities, career advisory, study support and counselling.
Programs offered at this campus include: Business, Accounting, Information Technology, Networking, Engineering and English Language.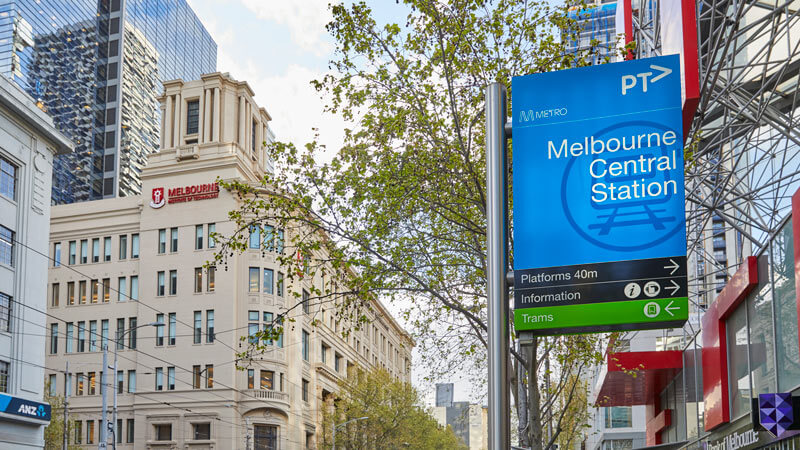 Indicative Total Student Enrolments
As at the beginning of 2019, MIT had approximately 1,400 plus student enrolments at its Melbourne Campus.
Travelling to Melbourne campus & Map
MIT Melbourne campus is easily accessible by bus, train, tram or car. For Melbourne public transport information, please visit ptv.vic.gov.au/.