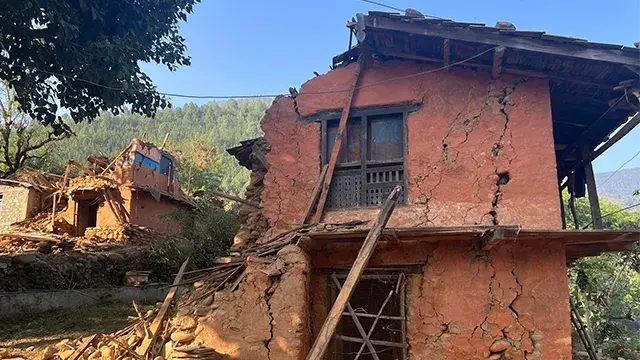 Standing with Nepal – MIT offers support to students affected by the earthquake
The MIT community stands united, ready to provide comfort and aid during this challenging period.
On November 03, 2023, a devastating earthquake of 6.4M struck the Jajarkot district and Rukum district of Nepal, with tremors felt as far as North India. Three days later on November 06, another earthquake of 5.7M hit the same area resulting in the death toll rising to 153 with a further 338 people injured. Melbourne Institute of Technology (MIT) expresses its sincerest condolences to the families and friends of those who have lost their lives and our deep sympathy to all whose lives have been affected by this natural disaster and pray for the expedited recovery of all who are injured.
Our thoughts and prayers are with the people of Nepal during this difficult time. We are aware that many of our staff and students have family and friends who have been affected by the earthquake. To those individuals, we want to convey our heartfelt support and reassurance that MIT is here to support you.
Considering the emotional distress directly resulting from such natural catastrophes, we encourage members of our MIT Family affected by this devastation to avail themselves of our various support services, including individual counselling.
As part of MITs commitment to its social and corporate responsibility, the Institutes CEO, Dr. (h.c.) Shesh Ghale, is on the ground assessing the situation in the Jajarkot area, and on behalf of the MIT Group Foundation, has pledged to conduct a detailed analysis of the damage in the affected areas.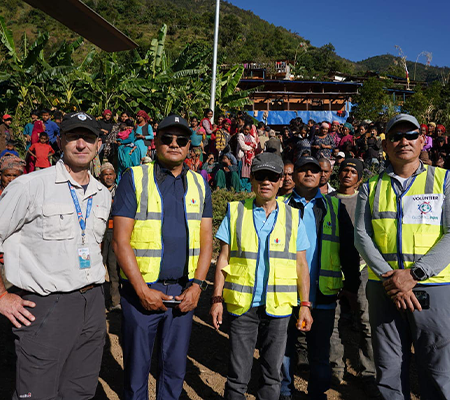 Image credit: Shyam Tamang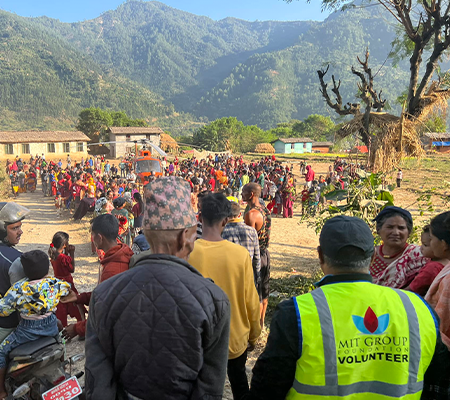 Image credit: AC Sherpa
CEO, MIT Dr. (h.c.) Shesh Ghale, Founding Director, MIT Group Foundation, at the earthquake epicenter for on-the-ground assessment and immediate aid distribution.
The foundation will engage in short- and long-term rescue and relief operations that will be effective, sustainable, and address the local priorities. To learn more about the MIT Group Foundation and its pledge, click here .