No offer? You may be eligible for a supplementary offer from MIT.
If you have not received an offer in previous VTAC offer rounds, you may be eligible to receive a supplementary offer from Melbourne Institute of Technology (MIT). What this means for you is another option to get into uni and take the next step in building the future of your dreams.
Read on to find out the courses you're eligible for and find out why MIT may be the perfect place for you. Don't forget to register your interest to get an offer* from us.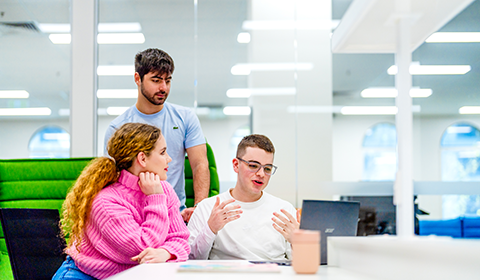 Guaranteed Work Integrated Learning
The workplace is changing fast. You need an education that prepares you for your chosen industry, so you can find a job and perform from day one.
Find out more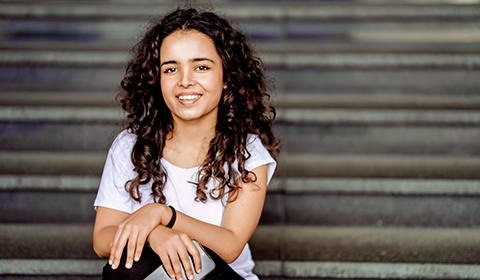 Scholarships
We provide scholarships to reduce the burden on students and their families. Our fees make studying at Melbourne Institute of Technology more accessible than other institutions.
Find out more
Why Choose MIT?
Teaching tailored to you

With flexible teaching and smaller class sizes, you'll get what you need to succeed. We use innovative methods like the flipped classroom, designed to help you learn.

Work integrated learning

Our courses include industry projects and internships. We have relationships with a range of businesses and not-for-profits.

Scholarship

Our Beyond the ATAR Scholarship reduces your tuition fees so you graduate with a smaller HELP loan.

Designed with industry

We offer a dynamic learning environment that prepares you for real workplace challenges. Our courses have respected accreditations.

CBD Locations

Enjoy the vibrant pace of the city. Our campuses are in the heart of Melbourne and Sydney CBD. Whether you want to enjoy the nightlife or find part-time work, it's all right here.
Perfect for students who like to engage
We offer smaller class sizes with more opportunities for 1:1 learning.
Courses and Entry Requirements
Not in year 12? Find out how to apply direct: How to Apply
Entry Requirement for all MIT courses: Successful completion of Year 12 and meeting the following pre-requisite(s).
*All MIT Courses have 'Unpublished' ATARs and do not have a 'clearly' in ATAR.
For detail requirements and learn more about the courses, click on the name of the course.
Frequently Asked Questions (FAQs)
You gave VTAC permission to release your application details to institutions to be considered for the VTAC Supplementary Offer process.
VTAC runs a supplementary offer round for applicants who have not received an offer in any of the previous rounds. Applicants need to give VTAC permission to release their application details to be considered for the supplementary offer rounds. The supplementary offer process enables institutes to directly offer applicants a place in programs for which they are eligible (ie. they meet all prerequisites requirements), but did not list the program in their VTAC preferences. What this means for you is another option to get into uni and take the next step in building the future of your dreams.
You need to click on a 'Register your interest' link/button, complete your details and submit the form. Once we receive your registration, we will assess your application and if you're eligible, you will receive an offer via VTAC and also an email from us with your official 'Letter of Offer' in the next round of offer release date. View offer release dates here: https://www.vtac.edu.au/dates.html
Melbourne Institute of Technology (MIT) is a private higher education institute established in 1996 and specialising in Business, IT and Telecommunication Engineering degrees. We also have Research degrees in Business and IT. Every degree at MIT has extensive Work-Integrated-Learning (WIL) opportunities which enables our students to gain industry experience and help them stand out to their future employers. Our campuses in Melbourne and Sydney are centrally located in the CBD with world-class facilities, and our courses have industry accreditation that are globally recognised - allowing graduates to make their mark all over the world.
MIT is neither a TAFE nor a university. We are an independent higher education provider offering specialised Bachelor and Master degree courses at the same level as other Australian universities. Qualifications from MIT are recognised in Australia and overseas. Our degrees are also accredited by various industry bodies like the Australian Computer Society (ACS), Engineers Australia (EA), Certified Practising Accountants (CPA) Australia, and Chartered Accountants Australia and New Zealand (CA ANZ) – all a testament to the relevancy of our degree to industry.
Yes, you certainly can. Once you receive your official 'Letter of Offer' via email, complete the deferral form and email it to enquiries@mit.edu.au. You can defer to the July 2023, November 2023 or March 2024 intake.
You can apply for a FEE-HELP loan to pay for your course at MIT as long as you are eligible for FEE-HELP. Generally, an Australian citizen, a Humanitarian visa holder, and New Zealand Special Category (SCV) visa holder who meet the long-term residency requirement are eligible for FEE-HELP. You can view the full eligibility criteria and more information about FEE-HELP on the Australian Government Study Assist website.
Need more info?
We're here to help you decide. Ask us about our courses, scholarships, fee information and entry requirements.
*You still need to fulfil the entry requirements and prerequisites to receive a supplementary offer.